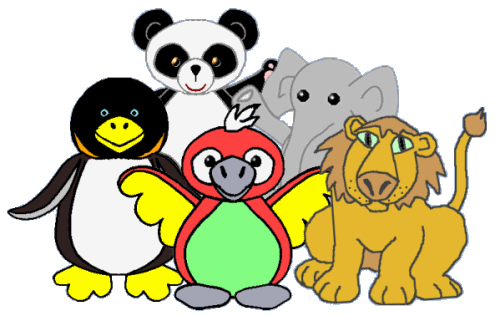 Although our patrol mascots are real they will be staying safe at home with us. There is another way they can come to visit you, however - on your website! If you would like to host one (or all) of them just click on their image and you will find out all you need to know about Virtual Mascot hosting :
We also have two Unit Mascots, Bernie the St. Bernard dog and Lolita the little blue teddy bear.
Lolita goes home with a different Guide each week but you can host her virtual counterpart too if you want to - just go to our virtual mascot page to see how.
Home - Unit - Patrols - Programme - Badges - GFIs - Guiding UK - Links - Email